Memorial Benches and Custom Benches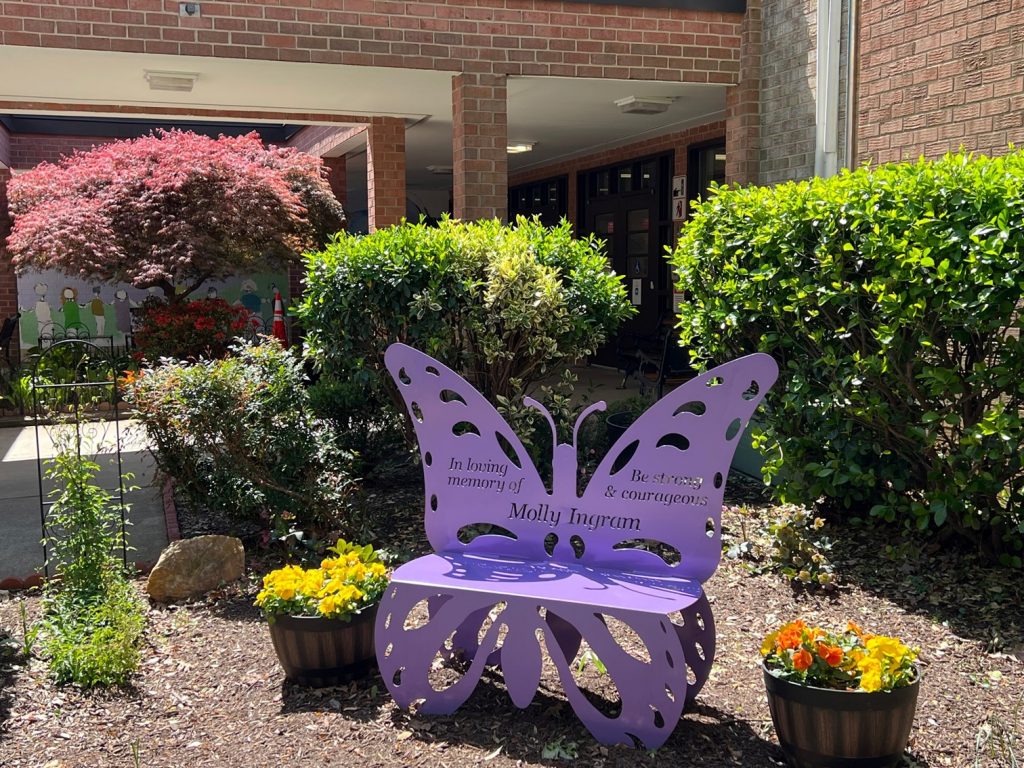 Great Manufacturing LLC ensures the highest quality in the products we manufacture. We oversee the entire process from conceptual design to production to marketing our products and ensure what we have to offer is top notch. We develop and promote great US made products ensuring your satisfaction.
Our custom metal benches are handcrafted in West Central Minnesota, cut from heavy gauge steel and welded by expert craftsmen. Modern and efficient equipment is used to construct these benches which are always USA made. A custom finish is then added to all of the pieces we manufacture. Our benches are made to last, intended for years of indoor or outdoor usage.
We currently offer two durable and beautifully crafted options and have plans for more to come. We also give you the opportunity to include a customized message. Memorial messages are a great addition to our longlasting benches in honoring a loved one or someone else of significance. Some of the benches we have conceptualized and in the works are regular or custom memorial benches for police, firefighters and EMS workers. Our benches are true statement pieces showcasing true and experienced metalwork and craftsmanship.
We offer our benches in their standard form, as well as a customizable memorial message option. Remember a friend, parent, sibling, coworker, community member, etc. by working with us to create something unique and made to last. Our expert craftsmen are great at what they do, but we always encourage our clients to contribute in creating these one of a kind products. In this way, our memorial benches in particular come alive in honoring who they are dedicated to. With your input, your memory of them, our benches truly represent your loved one and the love you hold for them. Honor your loved one with something that stands out in a beautifully crafted way. We can truly help you build something special and long lasting that will memorialize and honor your loved one. This is a truly unique memorial!
You become a part of the process with your order request. We create a mockup for you to approve of before we move forward with production. Our benches are truly customizable. You get to choose the paint color for an additional $150 and custom message for an additional $500. Once you approve and finalize the mockup, we will manufacture the bench and have it sent to your door. Shipping rates vary. A small concrete pad is needed to be poured for the heavy duty metal bench so it can be bolted into place and last for years of usage.
Our butterfly bench showcases a beautiful modern design and brings light and joy to a space whether inside or out. This bench features a custom power coat paint finish durable against weather damage. The handmade nature of this product produces a unique one of a kind piece with each production. Picture our butterfly bench sitting in a park or garden, a beautiful opportunity for a memorial bench. The butterfly bench starts at $1695 with the option to upgrade from the traditional yellow to a custom color and message. Click Here for Butterfly Benches
Our motorcycle bench was designed by Warren Carlson under the inspiration of a 1923 motorcycle. This rugged design offers a unique take and would be a great piece featured in a park. A fun and strong but quirky option to bring life to a space. A custom powder coat finish is added to this creative piece able to withstand the damaging effects of weather. The motorcycle bench starts at $1895 in a black paint coating with the option to upgrade to a custom message and incorporate a custom message. Click Here for our Motorcycle Bench.
Curious about our products? Click through to one of our beautifully handcrafted benches to learn more.
If you are looking for a great contract manufacturer, check out these guys!