The Complete DNC Solution for transfer Of CNC programs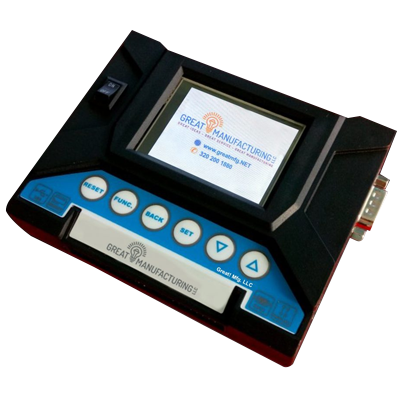 The CNC Geni is the best option for easy file transfer of CNC programs into the machine controller for older machines.
The CNC Geni is one easy complete solution.  This kit contains everything needed to load your
program into the CNC machine.   You can
also drip feed your large programs if needed.
If you have a CNC machine that was made before 2010, you will benefit from owning the CNC Geni there is no easier way to get your
program into your machine and make money by running your parts on your good,
but older cnc machines.
"The CNC Geni is a real game changer!"--C.T. Lead machinist at established machine shop."
2nd Testimonial- "The CNC Geni paid for itself with the first 2 hours of work on one of our older machines. Great product and support. You make my life easier."
You may have seen similar units, but don't be fooled.  Just because others look the same, does not mean they are the same. With the CNC Geni, you can be running your programs on oldmachines in less than 30 minutes after you open the box.